The Chengamanad Mahadeva Temple, situated in the village of Chengamanad, Ernakulam district, Kerala, India, is a prominent temple dedicated to Lord Siva, renowned for its spiritual significance and architectural splendor. The temple houses the principal deity, Lord Shiva, in the form of "Kirathamurthi," facing the East. Chengamanad Mahadeva Temple possesses the second-largest Sreekovil among Shiva Temples in  Kerala, as evidenced by the available records!
The Temple enshrines a diverse array of revered deities, including Lord Shiva, Shree Parvathi, Ganapathi, Dakshinamoorthy, Saptha Mathrukkal, Kannimoola Ganapathi, Umamaheswaran, Mahavishnu, Lord Ayyappa, Bhadrakali, and Nagayakshi and Nagaraja, collectively offering devotees a spiritually enriching experience.
The Chengamanad Mahadeva Temple captivates with its resplendent architectural beauty, showcasing a harmonious fusion of traditional Kerala and Dravidian styles adorned with intricate carvings, stone sculptures, and a majestic entrance tower
The annual festival during Dhanu month lasts ten days, featuring various art forms, "Deepakkazhcha," "Ulsavabali Dharsanam," grand processions, and a firework display. Maha Shivaratri is another significant festival
The temple's structure encompasses a Sreekovil of approximately 5500 square feet, complemented by the enchanting Nalambalam and Chuttambalam. This architectural masterpiece is complemented by its lush surroundings, offering a serene and spiritual ambiance.
List of Offerings | വഴിപാടുകൾ
Devotees have the opportunity to make various traditional offerings to the deities, including flowers, coconuts, milk, and jaggery, which holds particular importance as an offering to Lord Shiva.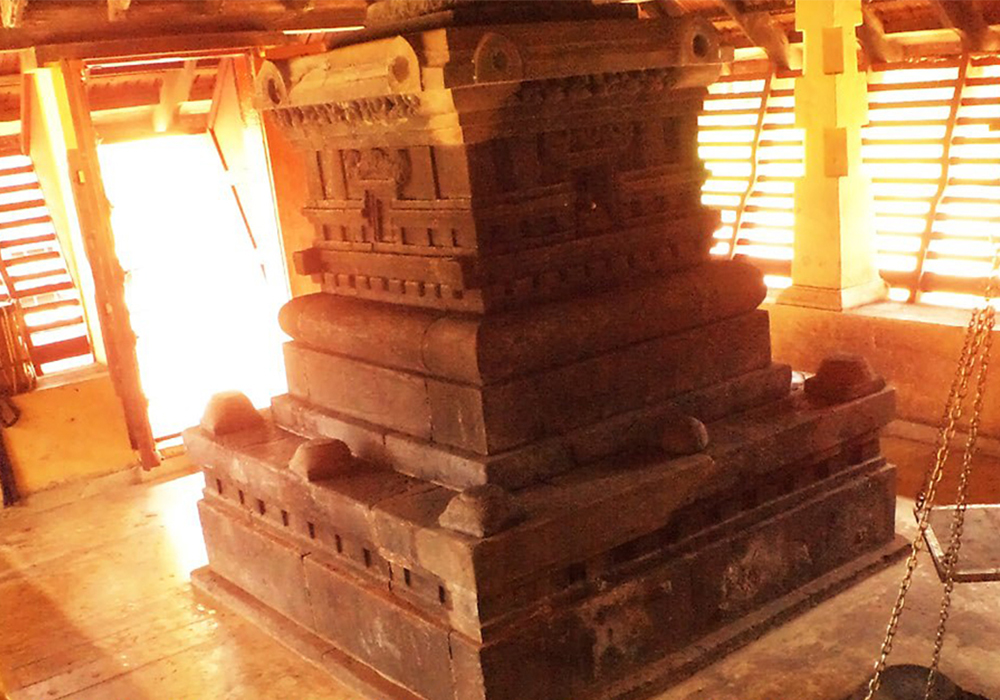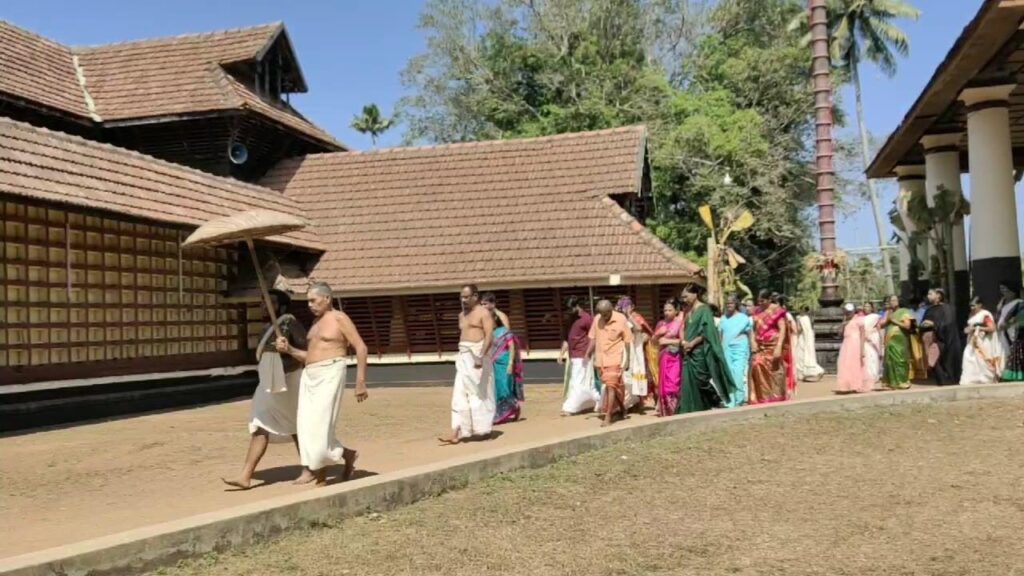 Book Offerings Online (Book Pooja)
The temple offers an online offering booking service, enabling devotees to book specific "Poojas" or sacred rituals and make secure payments through the temple's dedicated platform. The requested rituals are performed on behalf of the devotee, and they receive a receipt as acknowledgment. In urgent cases, the temple sends the blessed "Prasadam" as a parcel to the corresponding address.
Apart from offerings, individuals can contribute to the Chengamanad Mahadeva Temple through donations during various festivals, either at the temple or through an online platform. Receipts are promptly issued to document the contributions transparently.